some revamped old layout placements (by quality, not popularity).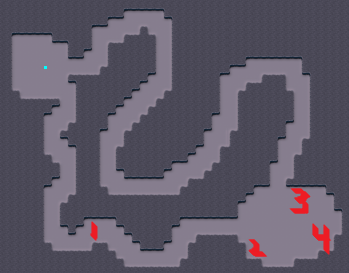 If you have a very strong solar, go with 1. Set on medium, it's a pain in the donkey to cap the short way. You can make the seemingly tedious long way turn into a nightmare for the invader by starting with mines, then lasering the passage that passes right over the dome. 4 is your standard nuke-eater spot, while 3 and 2 are just make one route a slightly harder cap.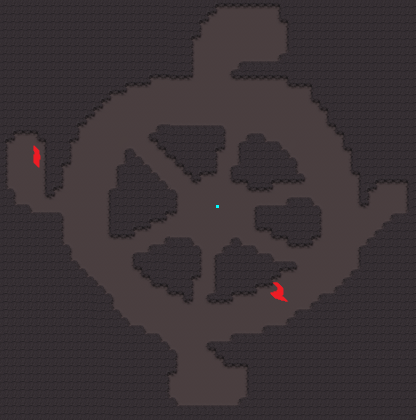 go with 1. as barefoot said, might as well make it a slightly harder cap. 2 works alright as part of an overloaded lz defense.
1 is somewhat of a pain if it's a high solar, 2 is a slightly harder cap to a standard nuke-eater, and 3 can work ok as a quirky nuke eater.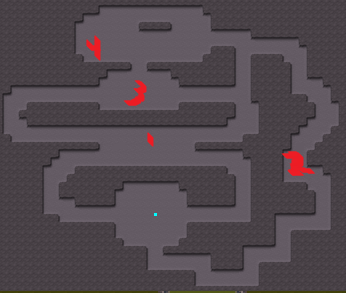 1 is your best bet if it's a high solar, as is 2. 4 is a decent annoying-nukeater spot, and 3 is somewhere in the middle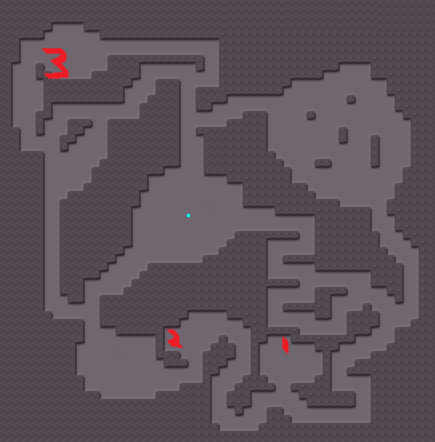 1 is simply deadly, and thought it appears to have a dis, he won't last very long. 2 is also good. 3 is often overlooked, but should never come before 1.
1 is a nuke eater with good solar coverage, which is basically the best you can hope for from this layout. drop the dome a bit to make capping from a vertical run (from the 3 cavern) much harder. 3 is good as a nuke eater with lots of laser fire, 4 is actually not too bad if you have high enough mili. 2 is also good if you have a strong solar as it can be a terribly annoying cap from the bottom. most of the defenses should be concentrated to the right if you dome at 2.
Don't bother doming this if you can get a high solar on it.. 1 is alright, and you can build a ring built into the defenses. Do NOT make a ring with dome anywhere other than IN THE RING on this, or you will probably be seeing it in someone else's cap vids.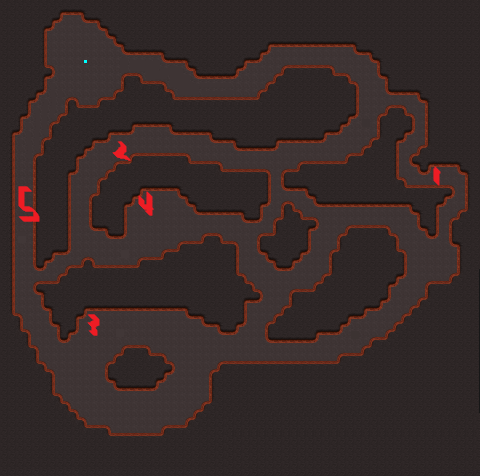 1 is one of the underrated placements in the game. 90% of the col will be easy. then it turns into a PITA cap.
2 is fairly standard, not too hard, not too tough, 3 can be good if people come down the left side, unaware of where the dome is, 4 is somewhat decent, 5 is ok.
Lots of people dome at 3, but it's SO easy to dis. It's only good if it's high solar, and the person is invading solo. A Dome at 1 provides surprisingly good solar fire, especially if you try and go right. Lasers in the cavern also provide good coverage. 2 is also good as the solar doesn't really swing while you're invading it, and the cap can be tricky. 4 can be somewhat hard to cap if it's high enough solar. 5 is your standard nuke eater.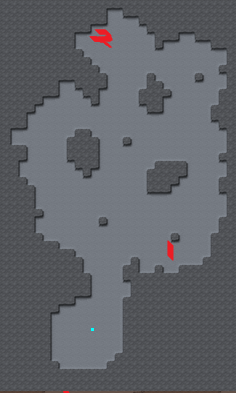 1 is usually pretty good, 2 is the nukeeater spot.
I like 1 because it can be tricky to cap. 3, 5, 4, and 2 are nuke eater spots, with 2 being the best of them. 6 works if you have a strong enough solar such that taking the short way would be painful.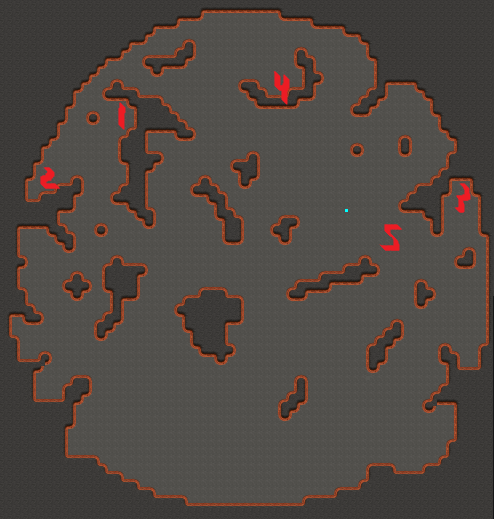 aside from 5, the built in ring, the rest are all nuke eater spots. All are distractable, thought i feel that 3 is the least dangerous.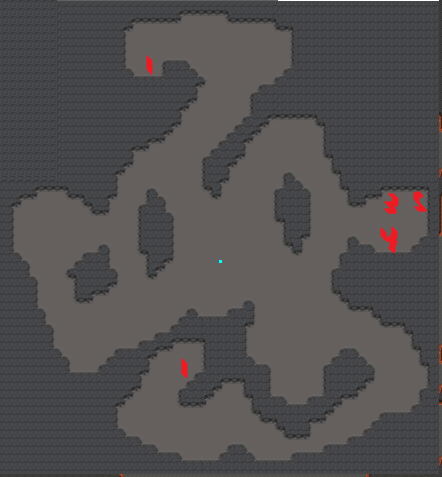 5
Idk what I was on when I marked this. 3 & 4 shouldnt even be there they're so easy, and the 1 at the bottom should be a 2. 1 is the best spot because it can be very painful, and isn't very distractable. 5 is also decent. 2 is ok, but easy to dis.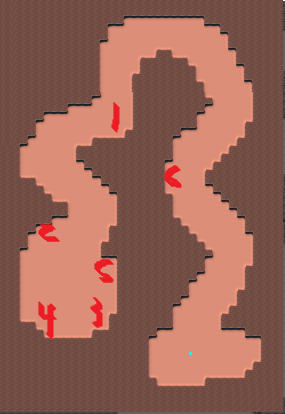 1 seems to be the best now so you can't just walk in a SM the col. 2, IMO, is the best, as it's hard to cap, and harder to SM than the big cavern. 5 is similar but not as good. 3 is a traditional placement, but easily distracted. 4 is a good, undistractable, if easy to SM, nuke eater.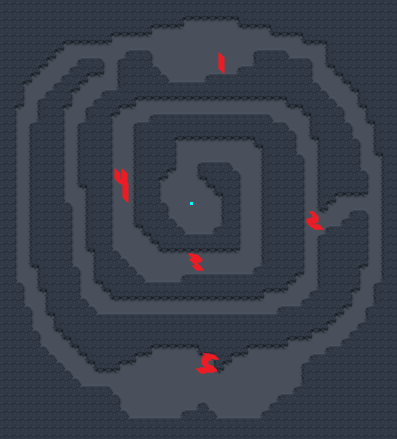 1, hands down. fill the tunnel underneath it with mines, and then lasers as it turns down, all the way to where the 2 is. 2 itself is hard solo, but easy to distract. 4 and 2 can cover the lz, and has the potential to give the invader quite a fright if set to narrow. 5 is just a nuke eater that takes a while to get to.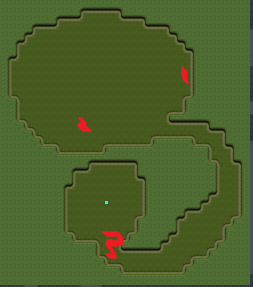 1 is still the best, but not as good as it used to be with the effectiveness of laser distracters reduced. 2 is also acceptable. 3 can work if it can be 10/120.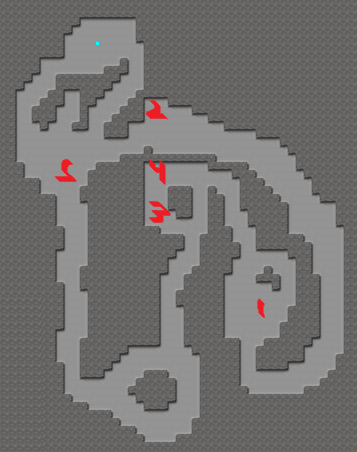 1 and 2 are very good if you have a strong solar. 5 is ok, but not good. 4 is easy to distract, and not very effective unless lasers are placed in the passage above it, but about about 10 slots behind the dome. 3 is a pretty decent spot, and the cap is much harder than 4.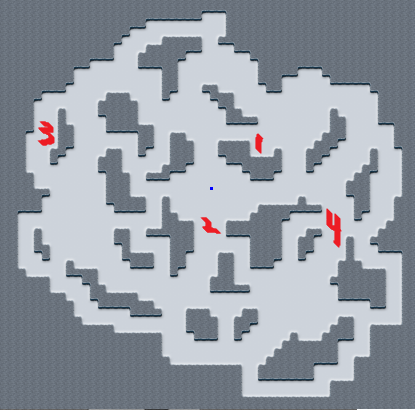 1 is good if you have a strong solar and can overload the space in the top. I'd go with 3 simply because it's the hardest cap. This layout's pretty bad, so you might as well well try 2 with solar concentrated if you have a 10/120, just to try and rape the invader. idk why i put 4 in.
DOME IT AT 1 or 2 THATS ALL YOU NEED TO KNOW, don't bother with anywhere else. I've tried experimenting at 3, and found it to be a difficult solo cap. Never seen anyone else dome it there before, so I think it might be interesting to see some more at that placement.
This layout isn't as bad as Barefoot makes it out to be. The most common placement, 3, is straightforward and easy regardless of the solar. 2 is good if you have a strong solar. 1 is as well. You have to go around from the right and take it the nuke eater wait, but at least half the time, people will try going left. 4 is a lesser version of 1.
If you have a strong solar, dome at 1 and make sure all the slides are well covered. 3 is also good if you have a strong solar. rule of thumb for this col: If you're going to lazer the warp, the dome might as well be there to provide solar coverage. Make sure the dome is incased by at least 2 layers of lasers if you do this - leaving it open on the bottom (common), can result in an easier, faster, cap or too thin at the top (Sliding and cap).